Pastoral Council
The lay members of the Christian faithful can cooperate in the exercise of governance….the Church provides for their presence at particular councils, synods, pastoral councils and the exercise of pastoral care of a parish.
Catechism of the Catholic Church, # 911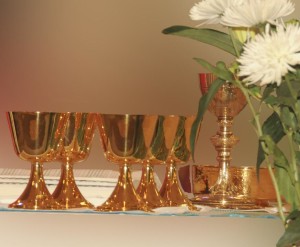 The Parish Pastoral Council of Holy Spirit Parish is a group of church members selected by the members of the parish to consult with the pastor in carrying out the mission and plans for the life of the parish. The PCC:
Works in a spirit of prayer, leadership and service.
Seeks to listen to the Holy Spirit in discerning what is best for the parish.
Encourages a climate in which people can speak with openness and love.
Develops and updates parish pastoral plans and priorities for the future.
Regularly reviews the parish mission statement.
Listens to parishioners to identify key needs and concerns.
Evaluates progress in achieving the parish pastoral plan and related goals.
Nominations and elections for PCC are held each September. All who seek election are asked to consider a three year term of office to balance the needs for new member and new ideas while maintaining continuity within the group.
The Parish Pastoral Council members for 2021-2022 are:
Ms. Erin Whatley
Mr. David Tucker
Mrs. Sandra Madison
Ms. Kim Fortson
Mr. Ray Hines
Ms. Marylin Griffin
Ms. Brenda Holbert
Mr. Sherman Whaley
Mr. Reginald Jones
Ms. Erin Raines
Mr. David Williams
Fr. David Nestler
Ms. Sofia Fasone
Mrs. Jennifer McClellan Johnson
Mr. Peter Jenkins
Meetings are open to all parishioners; meeting times and location are listed in the monthly parish calendar.
Minutes: