Parish School of Religion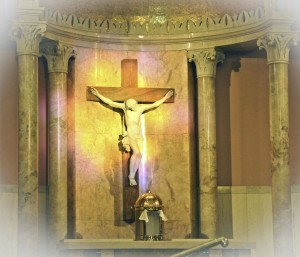 PSR Classes begin September 17th. These classes will be held on the first and third Sundays of each month. PSR classes will be after the 10:30 Mass. PSR classes will end promptly at 1:30 pm. The complete schedule of class dates is available at the link below.
Lunch will be provided in the Parish Center after Mass for PSR students and family members. Lunch will be served on the first floor. After lunch PSR staff will guide students to their 2nd floor classrooms.
Classes last until 1:30 pm. Family members are encouraged to stay after Mass for lunch and fellowship. If you are not able to stay during the class time, please pick up promptly at 1:30 pm those for whom you are responsible.
First communion preparation will be part of the PSR classes for 2nd and 3rd grades. First communion preparation classes will be held at the regular PSR times.
Confirmation classes will be held on the 3rd Sunday of the month at the regular PSR times in the Parish Center.
A list of class groups and teachers is available at the link below.
A registration form is available at the link below. IF you have not pre-registered, please complete one form for each child you are registering.
Registration Form for PSR, first communion, and confirmation
Schedule for PSR Classes and Youth Masses
Teacher list for PSR, first communion and Confirmation
Watchful Wednesday November 22nd, 2023
What a busy November in the Church. So much to celebrate all month and then comes Thanksgiving and the Solemnity of our Lord Jesus Christ, the King of the Universe.How could we not be filled with gratitude?
Jesus is a King like no other. No royal cape, but the one thrown on Him by the Romans. No jewel-filled crown, but a crown of thorns. Parades, well Palm Sunday, no crowds cheering just jeering. So what is the attraction—LOVE!!!This King is all about it ,gives it to you and wants you to share it.
This is how to inherit the Kingdom prepared for you from the foundation of the world .
I was hungry and you gave me food–thanks migrant workers for working hard and picking the crops. I was thirsty and you gave me drink–thanks for sending the water purifiers for us to have clean water. We were strangers but so many helped us refugees get to safety and to be welcomed. You cleaned your closet for me to have a nice outfit.Your words helped me to get out of my "prison".
It was really for Me you did all these things. My KIngdom is yours—WELCOME.
P.S. moment
…And I praise you again and again."Cause all I have left is a halleluyah and I know it's not much,but it's all I have fit for a King. Brandon Lake
P.S.S. moment
The song is Gratitude by Brandon Lake. Watch the lyric version . It is a perfect song for Thanksgiving and most especially our King!