Parish School of Religion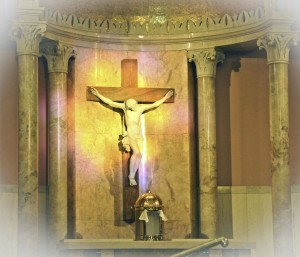 The Parish School of Religion (PSR) helps parents to fulfill their vital role of training and educating their children in the practice and knowledge of our faith. PSR classes are held on two Saturday mornings each month from October through May. Please see the attachments below for important news and information.
There are five groupings of students from pre-Kindergarten through Eighth Grade:
Pre-K: meets in person in the parish center at 9:00 am
K – 1st grades: meet in person in the parish center at 9:00 am
2nd – 3rd grades: meet online at 10:00 am
4th – 6th grades: meet online at 11:00 am
7th – 8th grades: meet online at 12:00 Noon
Each class is 50 minutes in duration.
Keep visiting this page for further updates and information.
Watchful Wednesday Meditation 05/11/2022
Here we are ! It is the end of another PSR year. It is hard to believe we've spent 8-9 months together learning, talking about and loving our Lord together.Some of you students will be leaving PSR as you are in 8th grade, but never fear we have a youth group in progress you can be part of. Jesus will be kept alive in you and you will become a community with others your age. Please consider this valuable opportunity as our Church family needs you.
Most of us take a breather from regular things in summer. We relax our guard a bit, but don't put Jesus away for the summer.
Find new and creative ways to keep Him alive in your hearts and souls!
***read a Gospel and write it in your own words and thoughts
***when you hear a story from the Bible let your mind ask questions – like what did the
Samaritan do with the rest of his life?
***go outside and find Godin nature
***sing a hymn and learn the author and why they wrote it-google's good for that
***dig in some dirt and think how cool God wanted us to get dirty-while you have a hole
started plant something ,nurture it and watch it grow as God does us
***smell the outside just before it rains – there is a special fragrance -really
***most of all talk to God everyday in some way and visit His house, He is inviting
you in – don't pass up the invitation!
Tom and I will take a break till fall. We will start our Watchful Wednesdays the week of
our first PSR in fall.
One more important item. California here they come! Ms. Reiko,her husband and her
granddaughter are moving. They will leave a big hole in our hearts. Ms. Reiko has
embraced PSR and all the students as her own. She kept us zooming. We will miss
her kindness,sweetness and the gentle way she teaches. May God be with them till we
meet again.