Operation Good News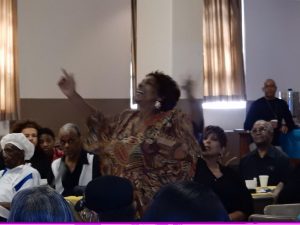 Operation Good News (OGN) is a lay-led Catholic renewal minister that was formed in 1978 by the Catholic Diocese of Cleveland to assist Catholics in strengthening their faith. OGN offers two weekend retreats annually to encourage personal spiritual growth and a renewed understanding of the faith. Simply stated, the mission of OGN is to evangelize by spreading the Good News.
Operation Good News Invites You – Join Us This Year!
Valentine's Dance, February 15, 2020, (6:00-10:00 pm) $15 per person, More details coming. Save the date.
Peter's Shadow, Prayer and Healing Service, at Holy Spirit Parish has been cancelled. Rescheduling information to be determined.
Spring 2020 Weekend Retreat scheduled for May 29 – 31, 2020 at the Jesuit Retreat house has been rescheduled to a Spring 2021 Weekend Retreat.
Spring 2021 Weekend Retreat, April 30 – May 2, 2021, Jesuit Retreat Center, 5629 State Rd., Cleveland 44134. More details coming. Save the date.
Information about other future events will be forthcoming.
For more information, call:
Betty Holden: 216-751-0216
Rhonda Abrams: 216-396-4136
Carol Bugg: 216-464-4443