Operation Good News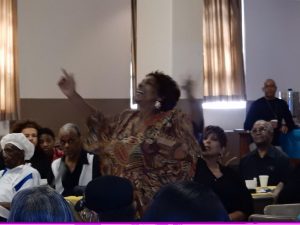 Operation Good News (OGN) is a lay-led Catholic renewal ministry that was formed in 1978 by the Catholic Diocese of Cleveland to assist Catholics in strengthening their faith. OGN offers two weekend retreats annually to encourage personal spiritual growth and a renewed understanding of the faith. Simply stated, the mission of OGN is to evangelize by spreading the Good News.
Operation Good News Invites You – Join Us This Year!
Fall 2022 One-Day Retreat – October 22, 2022 8:00 am – 4:00 pm at the Jesuit Retreat Center, 5629 State Road, Parma. The cost is $40 and includes breakfast and lunch. Evidence of full Covid-19 vaccination is required, as well as masks and social distancing.
Spring 2023 Weekend Retreat, April 22 – April 23, 2023, Jesuit Retreat Center, 5629 State Rd., Parma OH 44134. More details coming. Save the date.
Information about other future events will be forthcoming.
For more information, call:
Carol Bugg: 216-464-4443
Juanita Larkin: 216-659-3569
Shawn Kennedy: 216-233–0880